SERVICE & CLEANING
free cleaning and inspecitons
ABOUT US
Hal Martin's Watch and Jewelry Company, which began as one collector's impassioned hobby in 1973, has since served as the premier source for high-end, pre-owned Swiss watches. As a buyer and a seller Hal Martin's has inevitably grown into one of Houston's and the Southwest's largest retailers of its type, with a fully stocked brick and mortar store to showcase an extensive selection of Swiss watches. With an insatiable penchant for pre-owned Rolex watches and the addition of a generous selection of accessories from watch winders, corporate gifts and diamond jewelry available at the 6266 Westheimer location just west of Houston's famed Galleria, it makes Hal Martins your one stop shop for all your pre-owned Swiss watch needs.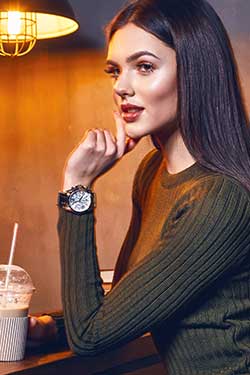 What OUr Clients are Saying
Rolex Datejust with Hal Martins
Good experience purchasing a Rolex datejust with Hal Martins. Staff was friendly and helpful. Added in a link to bracelet and did an appraisal on the watch for me as well. Fair price considering today's market and the watch is in awesome condition comparing to what's out there at other places who sell them in the area. Would definitely recommend taking a look here if your in the market for a Rolex. Very large selection.
Continues to impress
Hal Martin's continues to impress me with their watch selection, knowledge, and world class customer service. Every employee I have had the pleasure of interacting with has exceeded all expectations. They make you feel welcome and answer any questions you may have.
Excellent customer service
Excellent customer service. Excellent care. Excellent attention to detail. It's exciting to be able to have a piece from Hal Martin's, because there's so much more you're getting than just a watch. There's a reason why I know a good amount of folks that work with this place in getting there watches and why they keep coming back. Excellence.